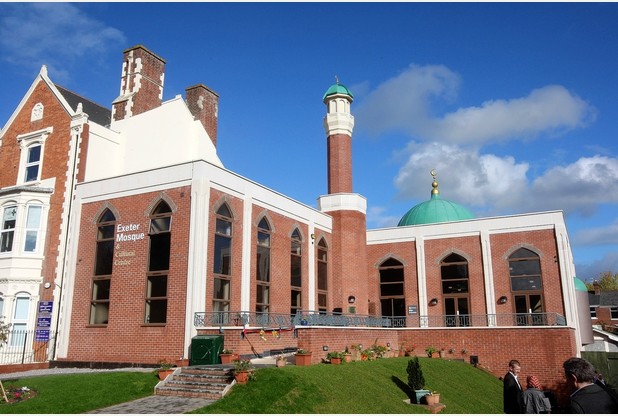 The Cornish Guardian and Daily Mail report on a planned school trip to a mosque in Exeter which has led to some parents withdrawing their children from the proposed outing over "safety fears".
The local paper reports that the parents have expressed concern about the teaching of Islam in the school curriculum with one unnamed parent saying, "We have grave concerns about the children's safety during the trip due to the horrific events that occur every day.
"We have therefore decided not to send our children on this trip. This decision is not one based on ignorance or racial or religious beliefs, but one based purely on safety concerns."
Kat Smith, chair of school governors at Lostwithiel School in Cornwall said that it was the first time pupils had been invited to a trip to a mosque and reiterated the educational and equalities duties to be observed by the school in respect of teaching about other religions, including Islam, as part of the national curriculum and promoting good relations between people of different ethnic, racial and religious backgrounds, as required by the Equality Act 2010.
Smith said, "The Governing Body fully supports this trip and the teaching of RE, including Islam.
"It is the governors' hope that the visit to the Mosque will provide an insight for pupils into the nature of British Islam, help them understand how Islam is presented in the media and that groups like ISIS are not a true reflection of the Islam followed by the vast majority of Muslims in Britain."
Smith added that the school had conducted a risk assessment in relation to the trip and concluded that there was no threat or risk to the young pupils.
The trip will entail a visit to a mosque and a cathedral in Exeter. Headteacher Carolyn Huxley explained the purpose of the visit saying, "Our hope from the visit to the mosque is that children will be given a view as to what are the values and beliefs of a 'British Muslim'.
"This trip will show the children the views of extremists are not a true reflection of Islam as a religion."
It is not the first time parents have objected to children visiting a mosque on a school trip. In 2013, parents at a school in Edinburgh refused permission for their children to visit a mosque in Edinburgh giving reasons such a fear of hatred preached in mosques to justify their withdrawal.