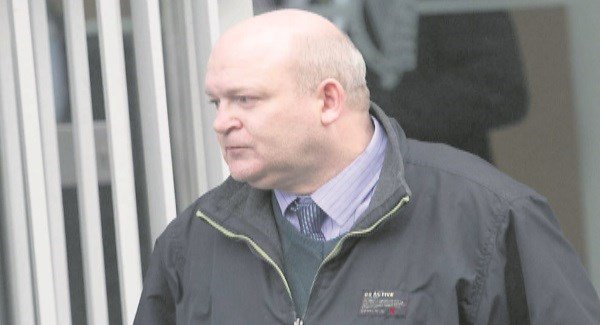 The Irish Examiner and Limerick Leader report on the trial of a man who daubed the words "murderers out" on the front of a Pakistani run takeaway in Limerick after watching beheading videos on television news.
Mark Hobbs, 50, an Englishman living in Limerick in Ireland, had previously targeted the Megabites chip shop run by Ali Aslan, when in 2013 he threatened to kill Mr Aslan with a kitchen knife after watching news reports of the murder of Fusilier Lee Rigby. Mr Hobbs was convicted in 2013 over the incident and received a community service order.
Limerick Circuit Court this week heard that Hobbs painted the words "p**** out now"; "perverts"; "s**t"; "c***s"; and "murderers out" on the front of Megabites takeaway on 14 September 2014.
CCTV footage from cameras at the shop captured Mr Hobbs engaged in the act of criminal damage.
Hobbs pleaded guilty to a charge of criminal damage but prosecutors did not proceed with the charge of incitement to hatred in relation to the offensive graffiti due to lack of evidence.
The court heard that when Hobbs was arrested he told the gardai (Irish police) "All they [Muslims] want to do is take over everywhere. All they want to do is kill us." He also said, "I know they're anti-English people."
When asked why he believed that to be the case, Hobbs responded "Because they are Muslims, aren't they?". When asked by the gardai if he had a problem with Islam, Hobbs replied "No, not at all, but I do have a problem with people abusing 10 and 11 year olds and chopping innocent people's heads off."
"It's Muslims I have a problem with," he added.
Throughout his interview with police officers, Hobbs is said to have "expressed an anti-Pakistani sentiment throughout," according to the prosecution case.
Hobbs apologised to Mr Aslan in court saying his father's recent death has left him bereft and he had taken to drinking heavily as a result.
Judge O'Donnell said he needed time to consider his sentence on the criminal damage charge against Hobbs. On being shown photographic evidence of the graffiti, Judge O'Donnell said "I find this extremely disturbing, extremely disturbing."
Hobbs has been remanded on continuing bail and is due to appear before Limerick Circuit Court on 29 January for sentencing.