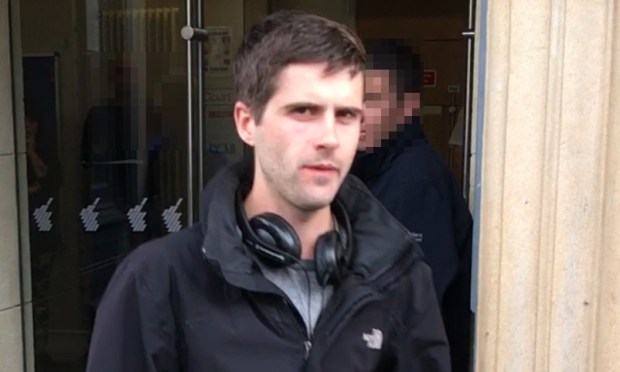 The Courier reports on the outburst by the father of a young man sentenced this week for racially abusing restaurant staff at a Dundee takeaway.
Joel Justice, 25, was handed a community sentence with an order to carry out 135 hours of unpaid work and placed on supervision for two years after pleading guilty to acting in a racially aggravated manner intended to cause alarm and distress.
Justice had walked into the Curry Junction takeaway in Dundee earlier this year and called waiting staff "P****" and telling them to "go back to your own country."
His father, John Justice, owner of Pillars bar in Dundee has lashed out at his son's sentence on his Facebook page writing: "We should boycott everything to do with Islam and demand they condemn IS terrorism or we round them up and detain."
Justice wrote, "It is because Muslims are now a protected species: they can blow us up, call for gays to be killed and treat women like s**t," The Courier reports.
When approached by the paper about the comments posted on his page, Mr Justice said: "I don't want my kids of grandkids growing up under Sharia law.
"I'm a 70s child and am liberal, but I feel liberalism is dying.
"It's only recently this has happened. I have strong views on this."
But local councillor for the Maryfield ward, Ken Lynn said he was "very angry" about the posts and said he would be contacting Dundee City Council's licensing board about the matter.
He said: "For a publican to make these comments on a public forum is an utter disgrace.
"Groups like Taught By Muhammad and the Yousuf Youth Initiative do a hell of a lot of good in Dundee.
"I'm not going to ignore this. I'll be contacting the licensing board about this."