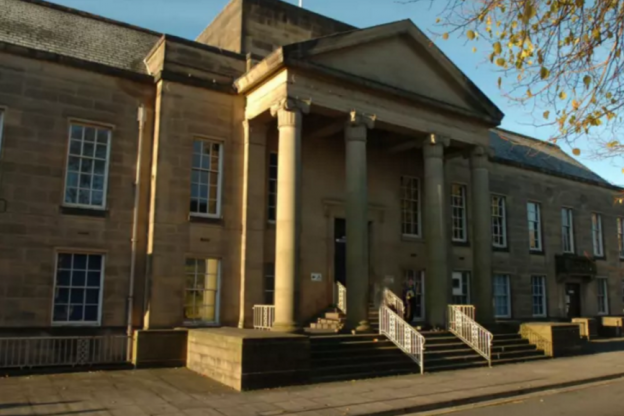 The Burnley Express reports on a woman who has been fined for hurling racist abuse at a Muslim taxi driver and assaulting a police officer following a night out in Burnley.
Jessica Horne, 26, insulted taxi driver Fiyaz Ahmed "20 times" and spat at him during a rant at a taxi office in Church Street, Burnley on January 22.
Burnley Magistrates court heard Ms Horne and her then partner, Daniel Atkinson, 28, had been out drinking when Ms Horne went into the taxi office at 5.30am seeking a ride home. The court heard Ms Horne was told the fare charge would be £5 when she began uttering racist abuse. 
The court was told Ms Horne repeatedly abused Mr Ahmed before spitting on him. When police were called to the cab office where Mr Ahmed works, Ms Horne carried on her attack and made offensive comments to PC Ivan Brown, who is of mixed ethnicity.
Ms Horne continued being abusive as she was transported to the police station where she "booted" PC Brown in the shin while in the custody suite leaving him "gashed and in pain". Her tirade lasted "40 minutes" the court was told.
Horne, who cares for dementia sufferers, expressed remorse for her actions saying she had a limited recollection of events due to her intoxication. The court heard Ms Horne had been "extremely remorseful, sorry and tearful during her police interview".
Keith Rennison, defending Horne, told the court that his client was something of a "binge drinker" who has tried to curtail her intake of alcohol since the incident.
He said, "She has referred herself to her GP as a result of these offences and she has been prescribed anti-depressant medication. It's allowed her to keep working, which is something she is keen to do." 
Deborah Morgan, representing Atkinson, said he was "similarly disgusted with his behaviour" but "wasn't involved in any of the language Miss Horne was using". She said he had his coat with his phone and wallet stolen in a nightclub and was trying to get a taxi home which he meant to pay for the following day.
District Judge Alexandra Simmonds told Horne her behaviour had been "absolutely appalling."
She said, "These are serious offences because of how long the incident went on for." 
Horne admitted racially aggravated harassment, racially aggravated common assault and assaulting a police officer. She was sentenced to a community order with a 12-week curfew preventing her from being out in public between 9pm and 7am. She was also ordered to pay £200 compensation, £85 costs and an £85 victim surcharge. 
Atkinson pleaded guilty to damaging a Vauxhall Zafira and being drunk and disorderly. He was fined £300 and ordered to pay £50 compensation, £85 costs and an £85 victim surcharge.