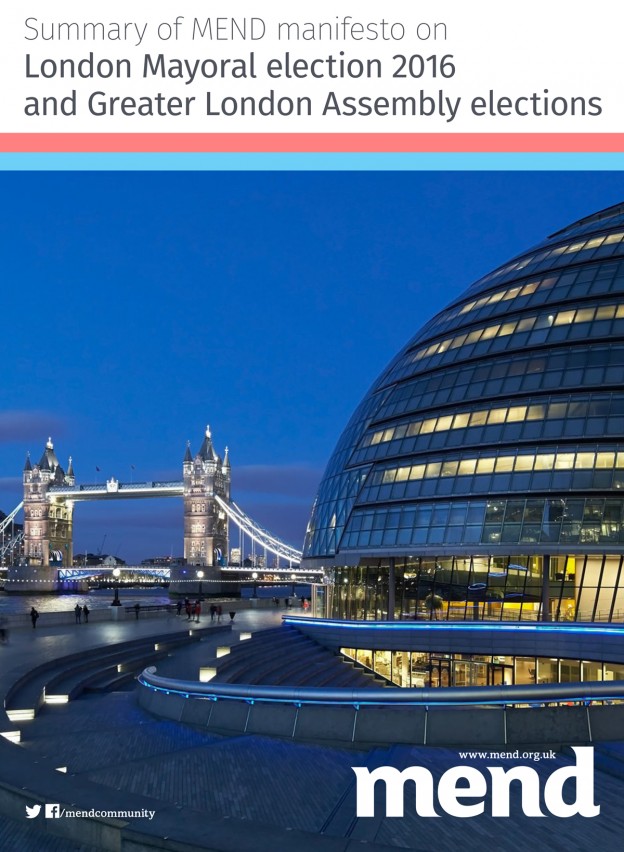 The election of the Mayor of London and 25 members of the Greater London
Assembly on Thursday 5 May presents a renewed opportunity for Londoners of
all backgrounds to engage with the governing institution for the capital and the
elected representatives who hold the Mayor to account.
London is home to almost 40% of the UK's Muslim population making the 2016
election of the Mayor and Assembly Members of acute importance to Muslim
residents in the capital. Housing, health, education, employment, crime and security
and the cost of living in the capital, these are all issues that affect London's diverse
communities and Muslim communities in particular given their concentration in the
capital.
View GLA Manifesto Pledges: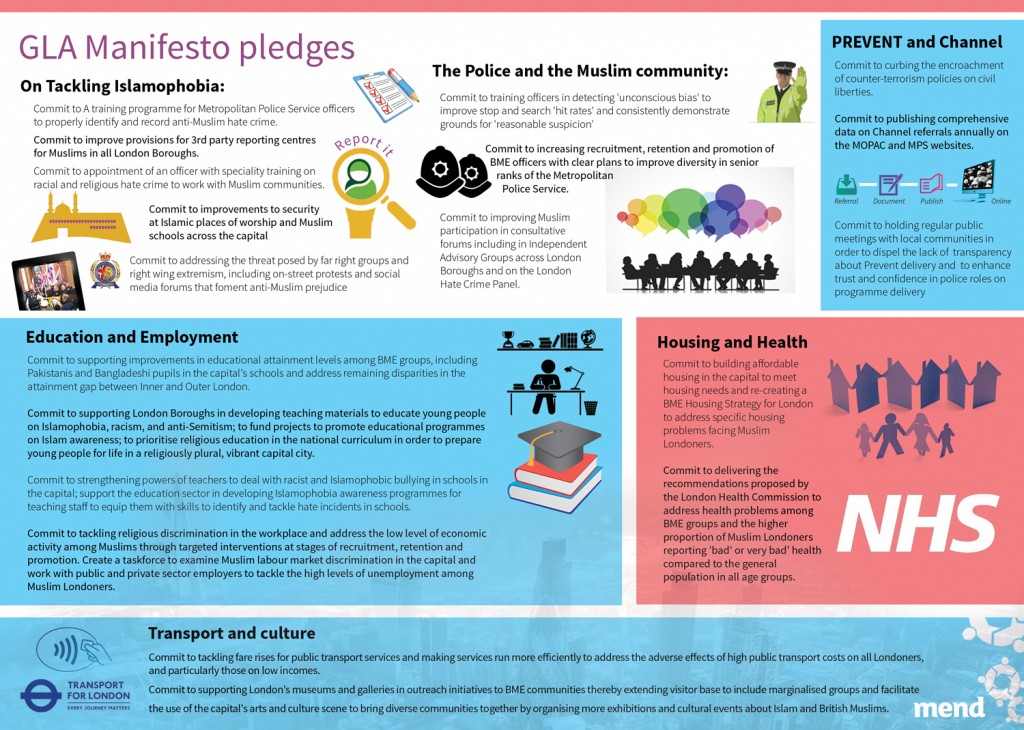 View page summary here: