The Islamophobia Response Unit
does two things.
Firstly, we record each and every Islamophobic hate crime reported to us. We then use this data to raise awareness of Islamophobia, work with the Police and Local Councils and provide information to policy makers.
Secondly, we provide an advisory service to those who have suffered religious discrimination on account of being Muslim. Whether this is at work, in schools, colleges, or universities, in airports, or on public transport, our experienced team of volunteers and lawyers are here to help. The kind of assistance we provide includes:
helping victims work out what legal recourses they may have
signposting them to free sources of legal assistance available
Acting as a sympathetic listening service to help victims through the whole stressful legal process.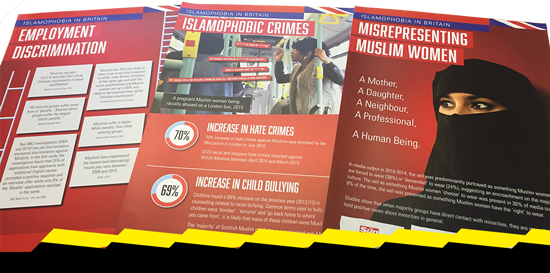 REPORT your incident,
complete the form below: