The Causes and Cures of Islamophobia – Greenford
Date: 25 Aug 2017
Time: 8:00pm - 9:00pm
Venue: Bilal Masjid Trust, Bilal Masjid Trust. 82-84 Horsenden Lane
Greenford, UB6 7QH United Kingdom
About this event: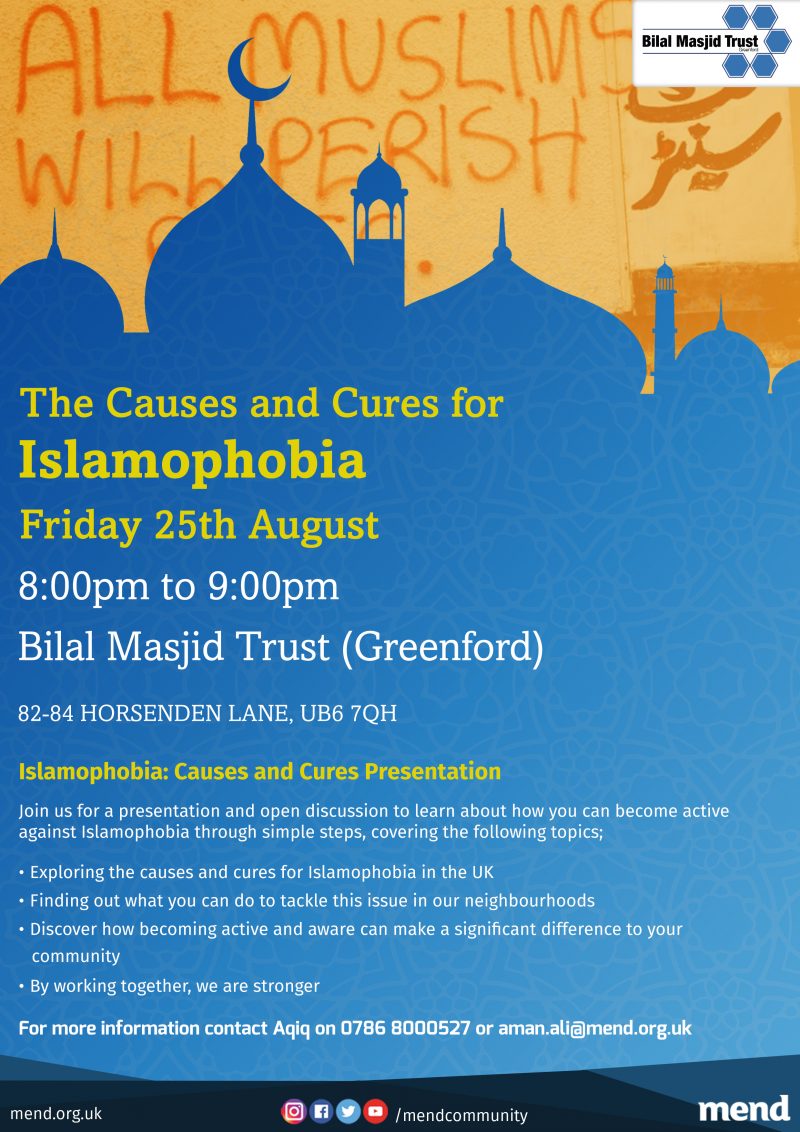 MEND is coming to Greenford on 25th August 2017 to help raise awareness and to look at cures in tackling the rising tide of Islamophobia.
Find out ways you can be working together with us and tackling Islamophobia, such as the bias media and many other encounters we have on a daily basis.
– Islamophobia: Causes and Cures presentation
Short presentation exploring the causes and cures for Islamophobia in the UK
Come and find out what can do tackle this issue in our neighbourhoods
Discover how becoming active and aware can make a significant difference to you community
By working together, we are stronger
Please do come along and see what we stand for and how we can empower YOU and, YOUR community.
Related Events