Islamophobia Hurts: What can you do about it?
Date: 06 Jan 2018
Time: 4:00pm - 6:30pm
Venue: Leeds Grand Mosque, 9 Woodsley Road
Leeds, LS6 1SN
Price: Free
About this event: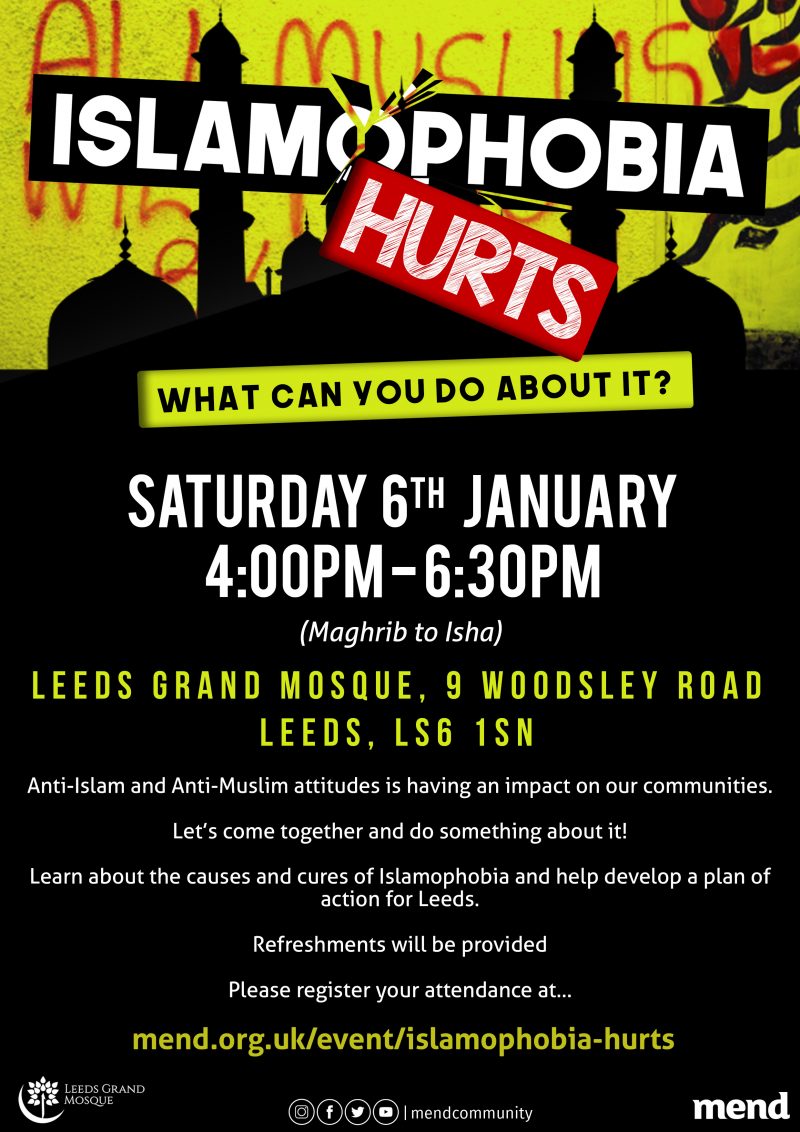 Anti-Islam and Anti-Muslim attitudes is having an impact on our communities.
Let's come together and do something about it!
Learn about the causes and cures of Islamophobia and help develop a plan of action for Leeds.
Refreshments will be provided
Please register your attendance below.