MEND Exhibition – Bradford College
Date: 29 Nov 2017
Time: 9:00am - 5:00pm
Venue: David Hockney Building, Bradford College, Great Horton Road
Bradford, BD7 1AY United Kingdom
About this event: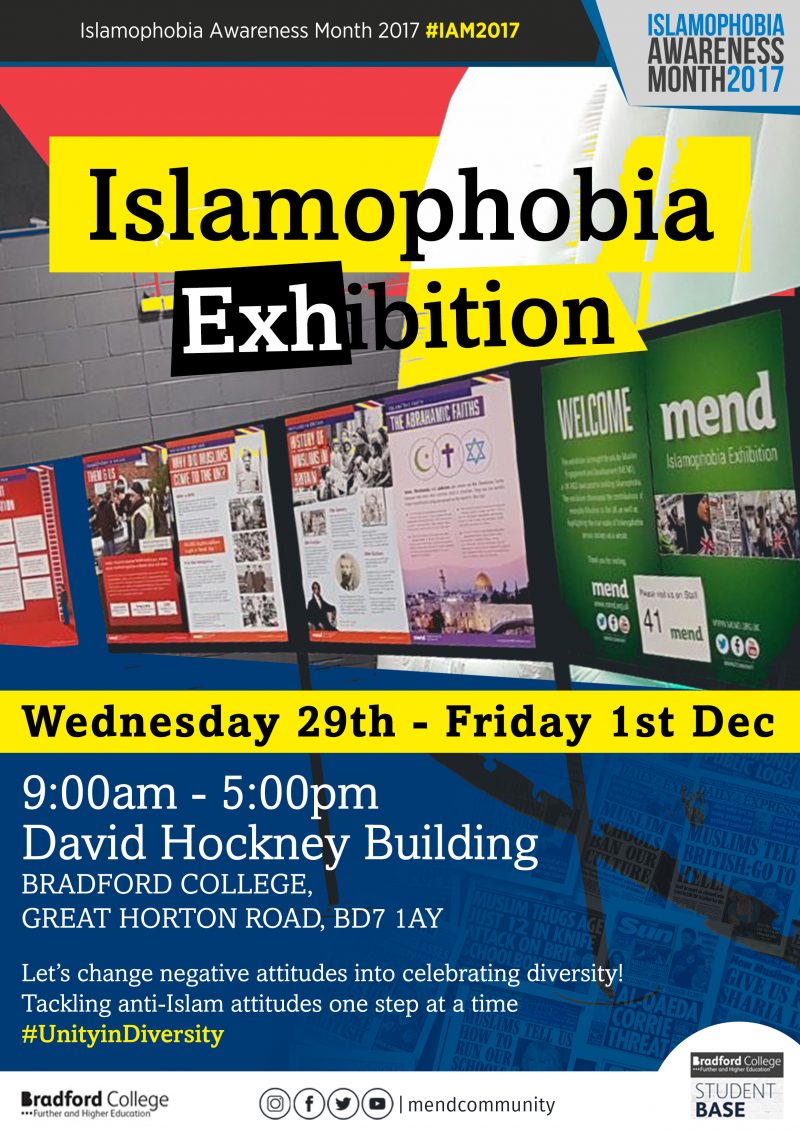 Come and join us at our open exhibition for people to view. There will be volunteers to help guide a member of the public through the display which celebrates positive contributions of British Muslims, dispose of common myths about British Muslims and highlights the media's role in perpetuating anti-muslim prejudice.
Let's change negative attitudes into celebrating diversity!
Tackling anti-Islam attitudes one step at a time.
#UnityinDiversity