Questions? Ask a Muslim! (Caerphilly Edition)
Date: 21 Nov 2017
Time: 7:00pm - 9:00pm
Venue: Caerphilly Leisure Centre, Virginia Park
Caerphilly, CF83 3SW United Kingdom
About this event: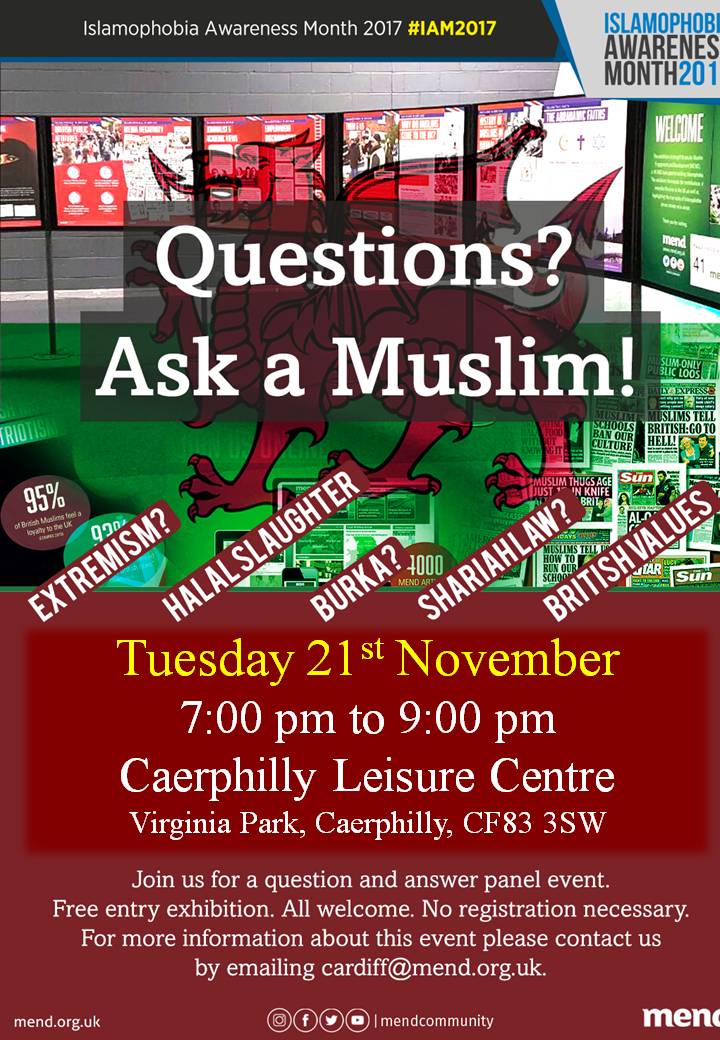 Why do Muslims pray?  How come they make their women cover up?  Do they really want Shariah law in Wales?  And what even IS Shariah law?
Come along to our Q&A event in Caerphilly to ask all the questions you can think of, all answered by real live Welsh Muslims!
No question is off limits!  Tea, coffee, and refreshments available.
As part of Islamophobia Awareness Month 2017, our exhibition will also be on display.