What is PREVENT?
Date: 29 Nov 2017
Time: 1:15pm - 2:30pm
Venue: UWE FRENCHAY CAMPUS, COLDHARBOUR LANE
BRISTOL, BS16 1QY United Kingdom
About this event: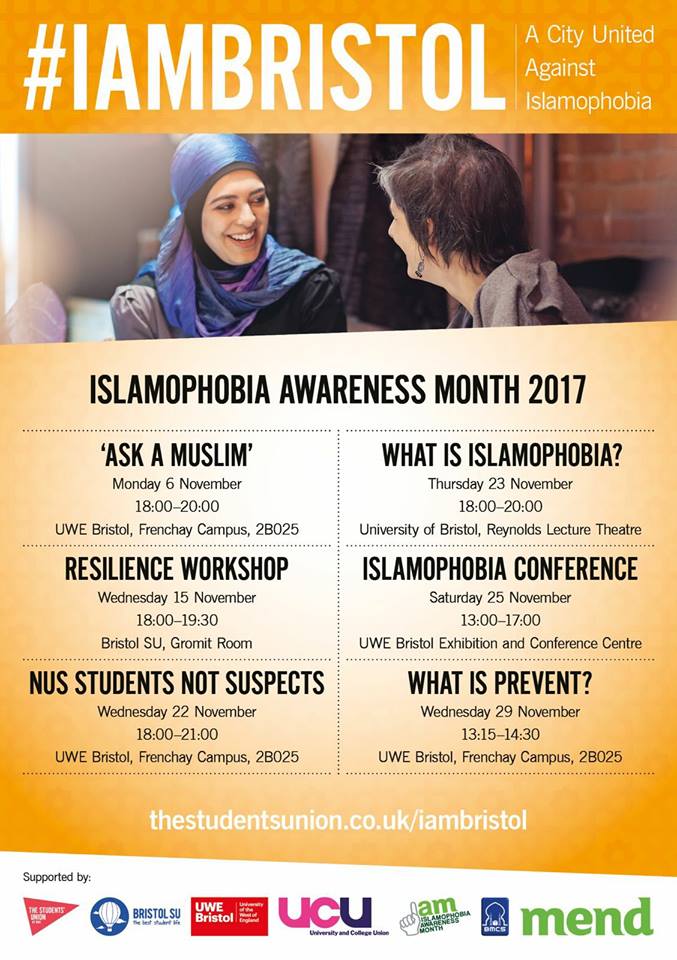 What is Prevent?
Prevent is one of four strands of the government's counter-terrorism strategy, known as Contest.
The other strands are: Prepare; Protect; and Pursue.
Prevent is designed to support people at risk of joining extremist groups and carrying out terrorist activities.
The question is, is it achieving what it was set out to do or making the situation worse?