Advocacy group urges closure of Prevent scheme for instilling "fear, suspicion and censorship"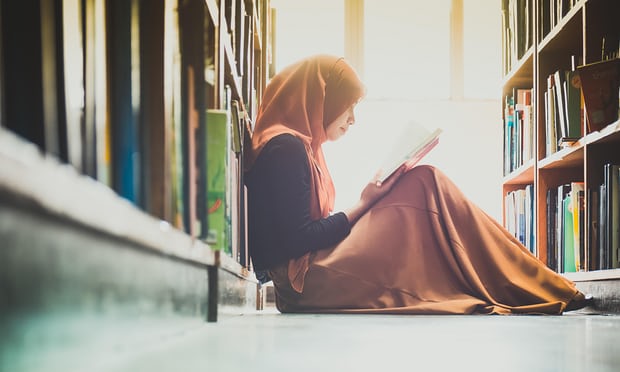 Categories: Latest News
Wednesday August 30 2017
The Guardian reports on a study done by an advocacy group that the Prevent scheme, which is claimed to be needed for anti-radicalisation purposes, is instilling "fear, suspicion and censorship" on university campuses.
Just Yorkshire conducted interviews with 36 Muslim students, academics and professionals, from which they concluded that the Prevent program promotes a "policing culture" among the youth and peers within higher education institutions, and should be closed as soon as possible. 
Just Yorkshire stated:
"A wide spectrum of our respondents articulated concerns in relation to surveillance, censorship and the resultant isolation felt by many."
They described the scheme as being "built upon a foundation of Islamophobia and racism" and said it was ineffective and counterproductive.
The group reported that they had sufficient evidence to suggest that Prevent officers had been actively preventing or closing events regarding education about Islamophobia or terrorism organised by students and staff or outside organisers.
Students from a variety of universities have reported the discomfort they feel as a result of the Prevent scheme, such as Prevent officers demanding a list of names associated with the Islamic society at the university.
The reports co-author Dr Waqas Tufail stated that both non-Muslim and Muslim academics felt the need to censor any potential discussions about Islam, due to potential suspicion from those associated with the Prevent program.
The Home Office retorted that the report was not done independently, and called into question the way the interviewees were selected.
Although Prevent is not currently compulsory, police and ministers are considering making it so. If the Prevent legislation were made compulsory, it wouldn't just affect the way that staff monitor students, but individuals could be compelled to attend deradicalisation programmes.
The chief constable of Leicestershire police, Simon Cole stated:
"It is a healthy and legitimate discussion. At what point do you allow and involve compulsion? If you want to divert someone, you are better doing it with their wholehearted consent. What do you do with returners [from Syria]? Should they automatically have to go on a programme?
"There might be some categories of people for whom there is some compulsion, and that needs linking into risk. It is a debate that is ongoing, and I don't think there is an easy answer to it."
Regardless, Tufail stated that young Muslims see it as compulsory, and therefore making it mandatory would result in even more tensions "between the state, the police, local authorities and Muslim communities". 
Max Hill QC, the government's independent reviewer of terrorism laws, stated earlier this month that he engaged with Muslim communities around the country following the recent string of terror attacks, and relayed the feelings of the community regarding Prevent, which are of distrust and resentment.
Security minister Ben Wallace stated: "It is no wonder people are concerned about Prevent when reports such as this peddle falsehoods and create myths.
Anonymous and misleading quotes riddle this report. Are we really to be expected to stop safeguarding vulnerable people from being exploited because of this flawed report?
"At its heart Prevent is about safeguarding. In the age of the internet and social media people of all backgrounds and religions are vulnerable to being exploited. The Prevent duty sits alongside the duties to protect people from sexual, bullying or criminal manipulation.
"As a parent if my children were being targeted by bullies or terrorists or paedophiles at school I would expect that such occurrences were reported and dealt with. But this report seems to suggest such reporting be stopped when it relates to exploitation by terrorists. We all have a stake in delivering safeguarding in society and I am pleased we are seeing really successful results."