Man who pulled niqab off Muslim woman in Sunderland sentenced to 15 months in jail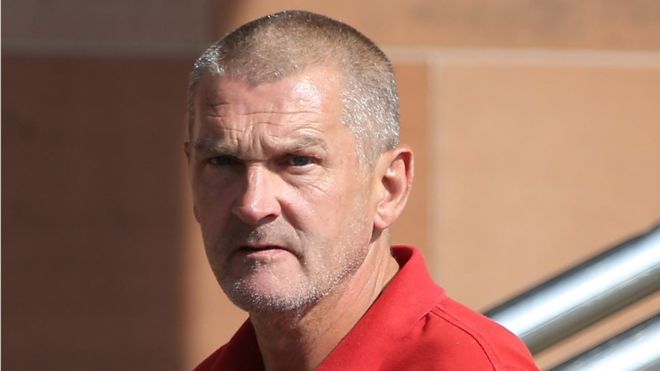 Categories: Latest News
Friday July 07 2017
The Sunderland Echo reports that the man who pulled a niqab off a woman's face and called her a "stupid" Muslim has been jailed for 15 months.
Peter Scotter, 56, brutally removed the Muslim woman's face veil at the Bridges Shopping Centre, in Sunderland, while she was waiting outside a shop with her nine-year-old son in July 2016.
Scotter previously admitted one count of religiously aggravated assault by beating, for the assault on the victim, and one count of causing alarm, harassment or distress which was religiously aggravated for directing abusive comments at the police constable who attended the incident.
Tony Hawks, defending Scotter, told Newcastle Crown Court that in the weeks leading up to the attack certain politicians and sections of the press had been "playing the race card", in reference to the EU referendum vote.
He also said that there was "no doubt that what he did was an ignorant and despicable piece of behaviour" and he was an "ignorant and ill-educated man" who "knows nothing whatsoever about Islam".
Neil Pallister, prosecuting, told the court how the attack took place in front of the victim's nine-year-old son on Sunday, July 3 last year.
Pallister said, "He walked up to her, he reached out, pulling on the bottom of the niqab and jerked it really hard."
Mr Pallister explained to the court how the niqab snapped at the back of her head and came away from her face.
The victim's husband then came out of the shop and pushed Scotter away in order to protect his wife.
The woman, aged 29 at the time, told the court in a victim impact statement: "The male encroached my personal space and assaulted me. He had no right to do that.
"I believe this incident has taken place because of my religion and the clothes I wear.
"This incident has left me scared to go out, I don't want to go into the town again because this happens."
The court also heard how Scotter had 70 previous convictions, including throwing bricks with racist stickers on them at a house with refugees inside.
Judge Stephen Earl sentenced Scotter to 15 months in prison and also ordered him to pay a victim surcharge of £140.