mend launches Muslim Manifesto for General Election 2017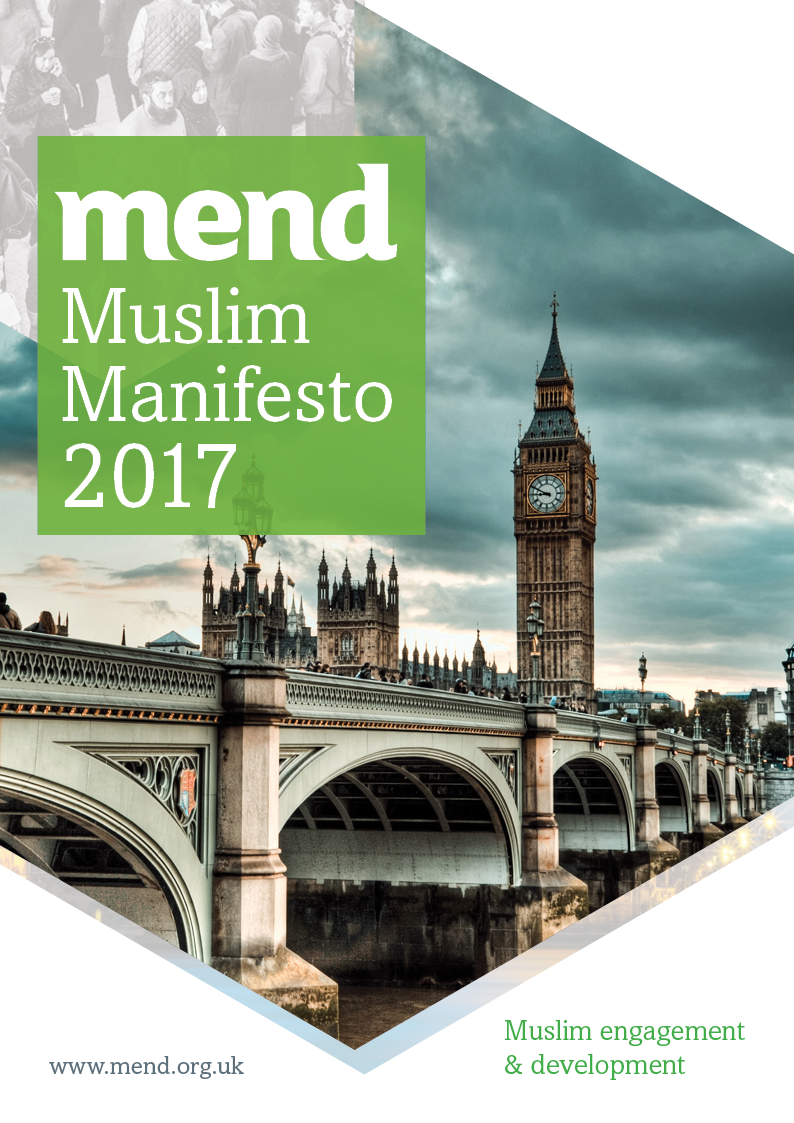 Categories: Latest News
Tuesday May 16 2017
mend is pleased to announce the launch today of its Muslim Manifesto for the General Election 2017. The manifesto details key policy areas and pledges important to Britain's Muslim community.
Amongst the primary areas of concern, mend are calling for the UK's leading political parties to:
Commit to preserving the Human Rights Act and protect Halaal meat, religious dress, Shari'ah courts and Islamic wills following Brexit
Commit to reviewing all counter-terrorism legislation enacted since 2000, including PREVENT
Commit to full implementation of press regulation via the Royal Charter on a Leveson compliant regulator
Commit to reviewing anti-Muslim discrimination in the workplace
mend has also produced a list of hustings' questions for communities to use when interacting with their prospective parliamentary candidates. The Muslim Manifesto and hustings questions can be accessed at http://getoutandvote.info/portfolio/muslim-manifesto-general-election-2017/.