Poll reveals over a third of Muslims believe security services play role in radicalisation of young Muslims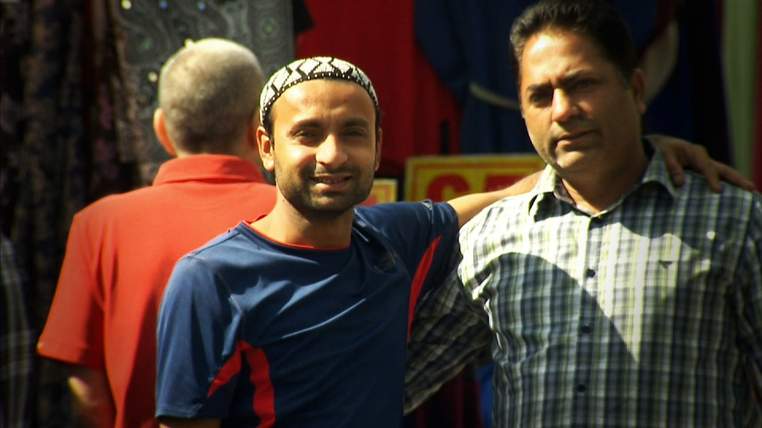 Categories: Latest News
Friday April 10 2015
Sky News today have released results from a poll by Survation which asked 1,000 Muslims and 1,000 non-Muslims to share their opinions on issues such as "radicalisation, security concerns, political uncertainty, a rise in hate crimes and growing prejudice."
The polls reveal some interesting findings on who young Muslims feel is contributing to radicalisation. According to the results, 38.9% of Muslims agreed with the statement "The actions of the police and MI5 are contributing to the radicalisation of young Muslims". Those disagreeing that the police and MI5 were contributing to radicalisation was under a third, at 28.8%.
Earlier this year, the human rights campaign group, CAGE, argued that harassment by security services played a role in the radicalisation of Mohammed Emwazi, the student from London identified as "Jihadi John", responsible for killing hostages for Islamic State. For making a causal link with perceived abuse by state authorities and radicalisation, CAGE, were widely condemned as "apologists for terror". From the survey results, it would seem around 40% of British Muslims are also "apologists for terror".
CAGE have been vilified in the media by merely suggesting that MI5 seem to bypass parliament entirely and that their activities may be going too far, and now it seems Sky's poll has revealed that much of the Muslim community feels the same about the role of security agencies in the process of radicalisation.
The opinion poll found that 65% of non-Muslims felt that families were most responsible for preventing their children from going to Syria/joining extremist groups. Among Muslims, the figure is 44% from a base of 610 (those who responded that they have "no sympathy with young Muslims who leave the UK to join fighters in Syria").
Muslim women felt the most sympathy with the, mainly teenage, Britons leaving the UK to join extremist groups or marry members of them. 11% of female Muslims said they had a lot of sympathy, compared to 5% of Muslim males. Only 4% of both sexes of non-Muslims sympathised. However, the results show that the majority of Muslims and non-Muslims alike said they felt no sympathy for those leaving the UK to join extremist groups abroad.
Sky News' poll showed that 71% of Muslims said that the values of British society were compatible with their religion with 16% saying that they were not. Amongst the youth, 73% of those aged 18 to 34 felt their values aligned with 'British values' compared to 71% of those aged 55 and over. However, over a half of non-Muslims (52%) felt that Islam and British values were incompatible.
Last month the Home Secretary, Theresa May, announced the Government's new counter-extremism strategy and repeatedly referred to "British values" when explaining the government's approach to tackling extremism. May called for "a partnership" between civil society and government to ensure extremists had no platform to radicalise. The legalisation allows for invasive control of schools, universities and national institutions to allegedly combat extremism.
The polling agency YouGov conducted a survey last month on public attitudes towards Islam's compatibility with British values. The data, categorised by party affiliation, reveals that UKIP supporters, unsurprisingly, are most likely to believe in a "fundamental clash between Islam and Britain values (89%), followed by the Conservatives (68%), Labour (48%) and the Liberal Democrats least likely to agree with a 'clash of values' (38%). Less than one in five Conservative voters agreed with the statement "Islam is generally compatible with the values of British society", the data suggested. If one compares this to the 71% of Muslims in the Sky News poll who said the values of British society were compatible with their religion, it is clear that Theresa May's belief that "values" are the force that unites the nation across religious boundaries is a belief shared by British Muslims but not by members of her own party or, it would seem, wider society.
Alarmingly, the survey for Sky News found that 58% of non-Muslims believed that their Muslim neighbours had not done enough to integrate into UK society. Two thirds of Muslims, however, felt they were doing enough to integrate. One of the Muslims questioned in the survey, Saima Alvi, told Sky News: "Do I need to stand up with a placard and say I'm an integrating Muslim? Surely not."
Sky News argues that over the last couple of years there has been a "significant deterioration in community cohesion". This is supported by the poll results with a third of Muslims revealing they receive more hostility than they used to a few years ago and with a shocking 44% of non-Muslims admitting they feel more hostility towards Muslims than they used to. This is confirmed in a ComRes poll for the BBC which found that 1 in 2 Muslims feel that prejudice against Islam makes it difficult to be a British Muslim.
The Sky News poll also shows that just over a half of Muslims polled (51.7%) said they felt "It is the responsibility of Muslims to condemn terrorist acts carried out in the name of Islam."
The connection wider society makes between Islam's compatibility with British values quite probably stems from this reactive posturing that looks to Muslims to condemn every act of terror as a form of collective responsibility, rather than place the burden of responsibility squarely on those individuals who commit terror.