Success Alert – Times changes headline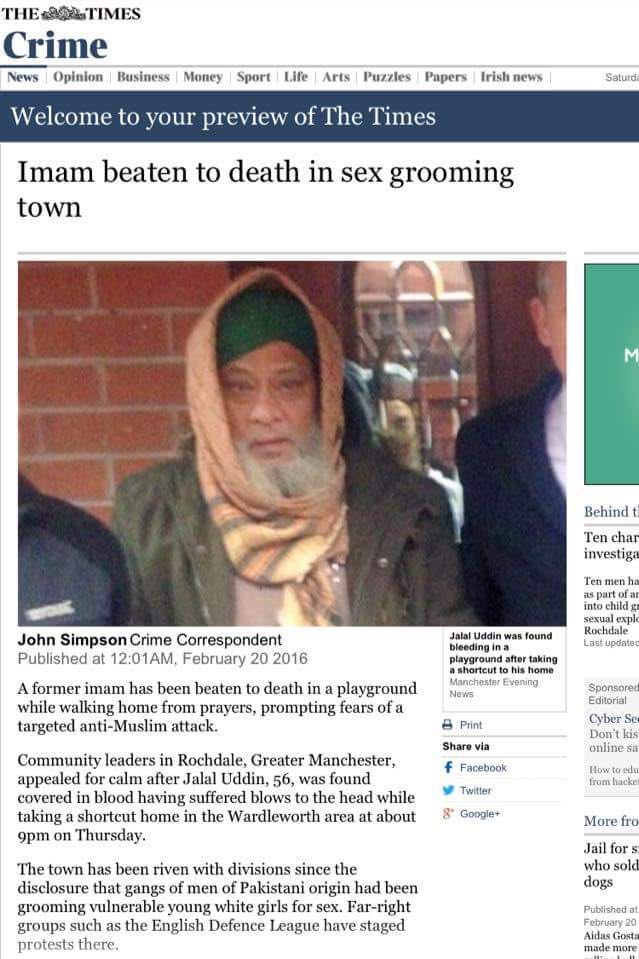 Categories: Latest News
Saturday February 20 2016
Following complaints by mend, The Chief Constable of Greater Manchester Police and members of Britain's Muslim community, The Times has changed its appalling headline regarding the murder of Imam Jalal Uddin who was brutally beaten to death last Thursday. The graphic above shows the reference to 'sex grooming' in the headline prior to the complaints and the absence of 'sex grooming' after the complaints.
In his complaints to the Times, The Chief constable commented "Your headline and its irrelevance to this case has the potential to cause community tension.  It is also offensive to the thousands of peaceful and law-abiding Muslims and non-Muslims living in Rochdale who are shocked by this murder".
Following the amendment by the Times, mend Founder Sufyan Ismail, in a response to the Times commented "For your paper, to link this tragic murder to 'sex grooming' problems which may exist in certain parts of Rochdale, when even the Police have yet to conclude on the motive, was at best truly distasteful and at worst a total mockery of this abhorrent crime and deeply disrespectful to the deceased and his family. I am therefore pleased that you have acted swiftly in amending the headline".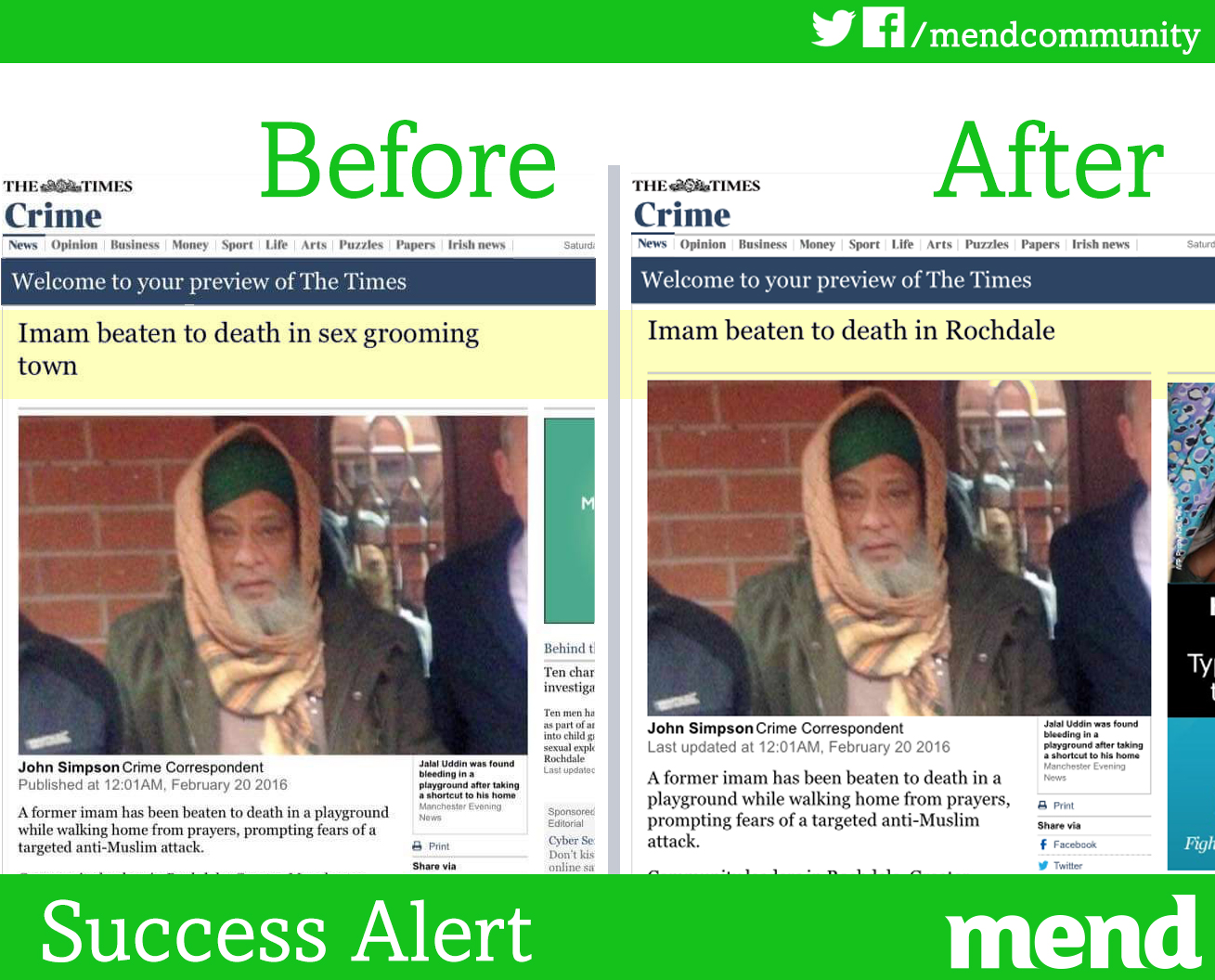 Letter from Ian Hopkins, The Chief Constable of Greater Manchester Police