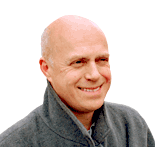 | | | |
| --- | --- | --- |
| |   | Dave Hill writes in the Guardian's Comment is Free on the successful election of Lutfur Rahman as Mayor of Tower Hamlets. |
Rahman, who has been the target of a virulent campaign against his candidacy, won the election last Thursday on an independent ticket.
Hill, surveying the allegations leveled at Rahman by, among others, Pamela Geller and Melanie Phillips, writes:
"The New York blogger Pamela Geller, who believes America is being infiltrated by Muslim extremists, recently denounced Lutfur Rahman, the newly elected mayor of Tower Hamlets in east London, as a "vile Islamic supremacist". Daily Mail columnist Melanie Phillips disapproves of Rahman too. She has declared that his victory provides "a platform for the progressive intimidation and silencing of British Muslims who do not want to live under sharia law, let alone the non-Muslim majority in the area."
"These large claims appear to be based on the uncritical embrace of a TV documentary of questionable worth and a vituperative anti-Rahman campaign conducted by its famous presenter.
"Tower Hamlets is not an "Islamic republic" and to so label it is irresponsible…It certainly has many problems and the attractions of a militant reading of Islam to some of its residents, particularly its angry young men, is one of them. But let us first consider some plain facts about democracy.