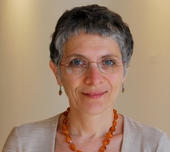 | | | |
| --- | --- | --- |
| |   | Melanie Phillips in yesterday's Daily Mail exploits the latest tranche of files on Wikileaks, the Guantanamo Files, to rehash her theory on Londonistan and takes aim at what she argues is "the steady incursion of Islamic sharia law, whose principles are inimical to Western values and human rights." |
Phillips writes:
"The UK, these papers reveal, furnished no fewer than 35 of the members of Al Qaeda — more than any other nation — who ended up in Guantanamo after having been indoctrinated by Islamic preachers in Britain into murderous hatred against the West.
"The documents record how terrorist recruits from across Africa and the Middle East flocked to London to claim asylum.
"As I wrote in my book, they were drawn like bees to a honeypot by Britain's uniquely self-destructive combination of a generous welfare state, a long tradition of turning a blind eye to foreign political dissidents, and a judiciary and political class which had effectively decided to tear up Britain's border controls in the cause of 'universal human rights'.