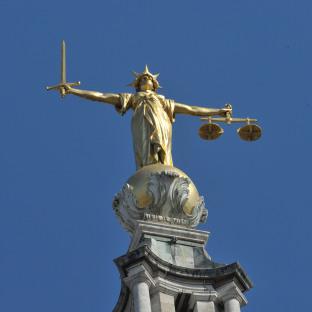 The Oxford Mail reports on the sentencing of a pensioner for religiously aggravated intentional harassment, alarm or distress after a Muslim woman in hijab was abused outside a Sainsbury's store in Bexhill-on-Sea.
Barbara Anne Blauvelt, 77, told victim, Ritha Ahmed, "You look like you're about to bomb the place," outside the store on 11 January.
Blauvelt told Ms Ahmed "Women in Britain don't cover up. You should not cover up. If you're going to live in Britain, you should live by British rules."
Ahmed, who was with her two young daughters at the time of the incident, told police officers she had been abused by Blauvelt in a separate incident outside a doctor's surgery in September 2015.
Blauvelt was charged with two counts of religiously aggravated intentional harassment, alarm or distress and was convicted at Eastbourne Magistrates Court on April 21.
Blauvelt was handed a 12-month conditional discharge, and ordered to pay £620 costs and a £15 victim surcharge.
Speaking after the trial, Ms Ahmed praised East Sussex police for their handling of the incident and urged hate crime victims to report offences to the police.
She told the local paper: "I was born and brought up in Bexhill and I have never come across anything like this.
"I felt I needed to take this further to avoid further verbal abuse on women who choose to dress differently, regardless of whether it is a hijab or a habit.
"Everyone should be able to dress as they please and not have to face getting attacked by anyone."