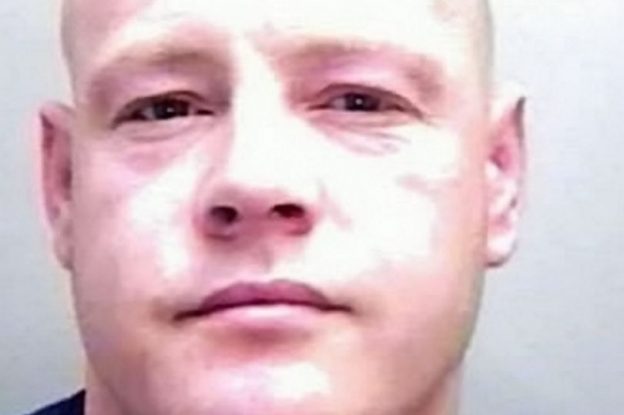 The Mirror reports on the sentencing of a man who punched a Kurdish passenger on a ferry so hard that the victim fell down to a deck below and sustained "severe injuries".
Nathan Waterman, 28, who styled himself the "gangster from Bransholme" attacked the Kurdish victim on a P&O ferry sailing from Hull to Rotterdam, on 20 February 2016.
Waterman and his associate Haitham Saleh, 27, approached two Kurdish passengers who were on the deck of the ferry having a smoke. Waterman asked the men "Alright lads, where are you from?" before telling them to "Get me some salt and vinegar crisps".
Waterman and Saleh then walked away but returned to their victim "at speed." 
Waterman shouted obscenities at the victim saying "f*****g mother f****r, I'll knock you out" and "I'm a gangster from Bransholme [an area of Hull], what are you doing here?".
Prosecutor David Gordon told Hull Crown Court that Saleh was "being abusive, using foul language" while Waterman punched the victim so hard on the jaw he knocked him off the rail on which he was perched sending him flying 20 feet onto the deck below.
The court heard the Kurdish victim suffered "severe head trauma", including "a broken right cheekbone, and a fractured rib". Staff on the P&O ferry had to administer first aid to the victim before he was airlifted off the ferry and transferred to Hull Royal Infirmary. 
When the ferry arrived back in Hull on February 22, Waterman and Saleh were arrested whereupon Waterman was heard to say "F*****g P**i b*****d, any day" while Saleh told officers "If you had witnesses and CCTV, you'll know I haven't done anything."
In the police interview, Waterman claimed to have taken exception to something the victim said. He admitted punching the Kurdish man but said he had caused "a split lip at most".
In court, Waterman admitted grievous bodily harm with intent and Saleh admitted a public order offence.
Saleh was fined £450 and ordered to pay £450 towards the £2,800 prosecution costs of the case. Waterman was jailed for four years and six months. 
Judge Jeremy Richardson QC described Waterman's conduct as "outrageous" telling him "You were abusive, in a racial fashion, towards two other passengers who were Kurdish." 
He said his victim "must have been utterly terrified in those few moments as he went over the deck to the deck below, utterly terrified."