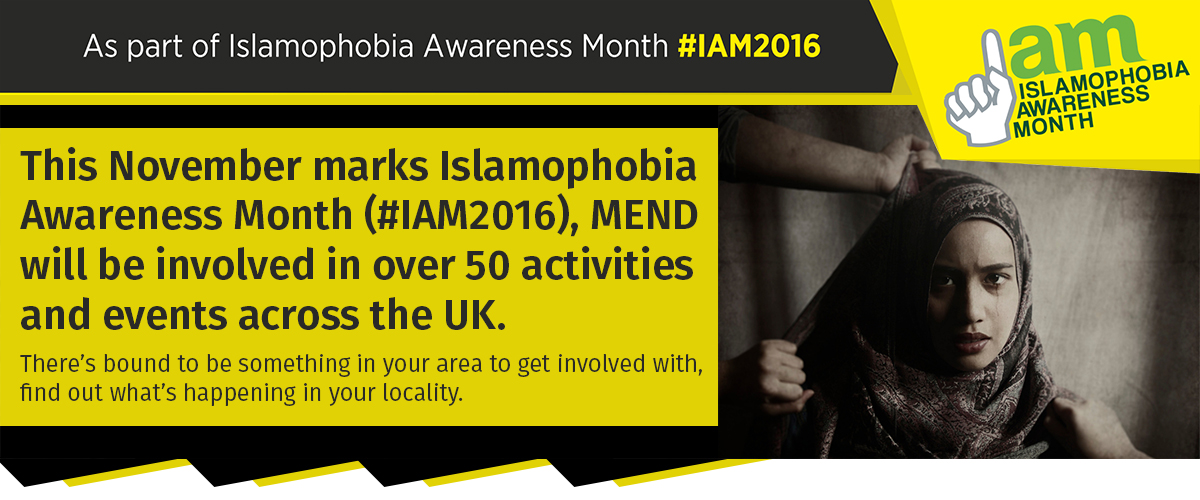 MEND is one of the founding members of Islamophobia Awareness Month (IAM). Every November various Muslim and non-Muslim organisations hold events, seminars, discussions and conferences to raise awareness of the rising tide of hate crimes against Muslims.
Find out how you can get involved below.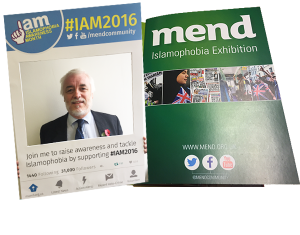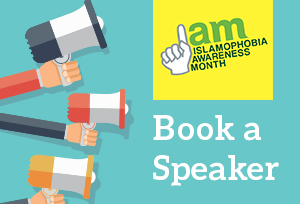 Book one of our speakers to come and present one of our landmark presentation on Islamophobia. Book a speaker today.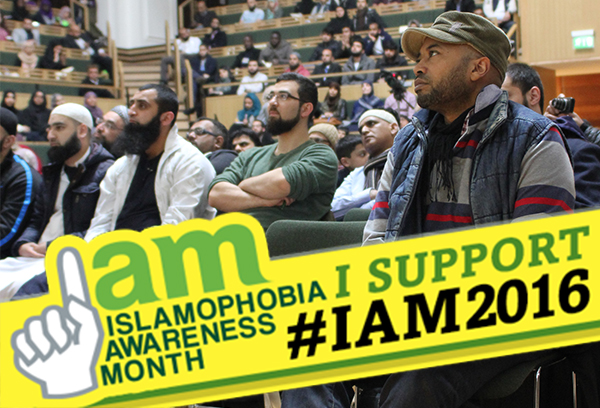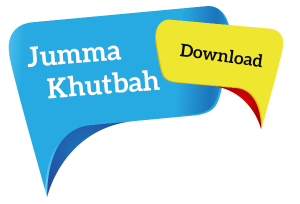 Thank you for supporting #IAM2016