Greater Manchester Mayoral Hustings
Date: 08 Apr 2017
Time: 6:30pm - 11:30pm
Venue: Stretford Grammar School, Main Hall, Granby Road
Manchester, M32 8JB
About this event: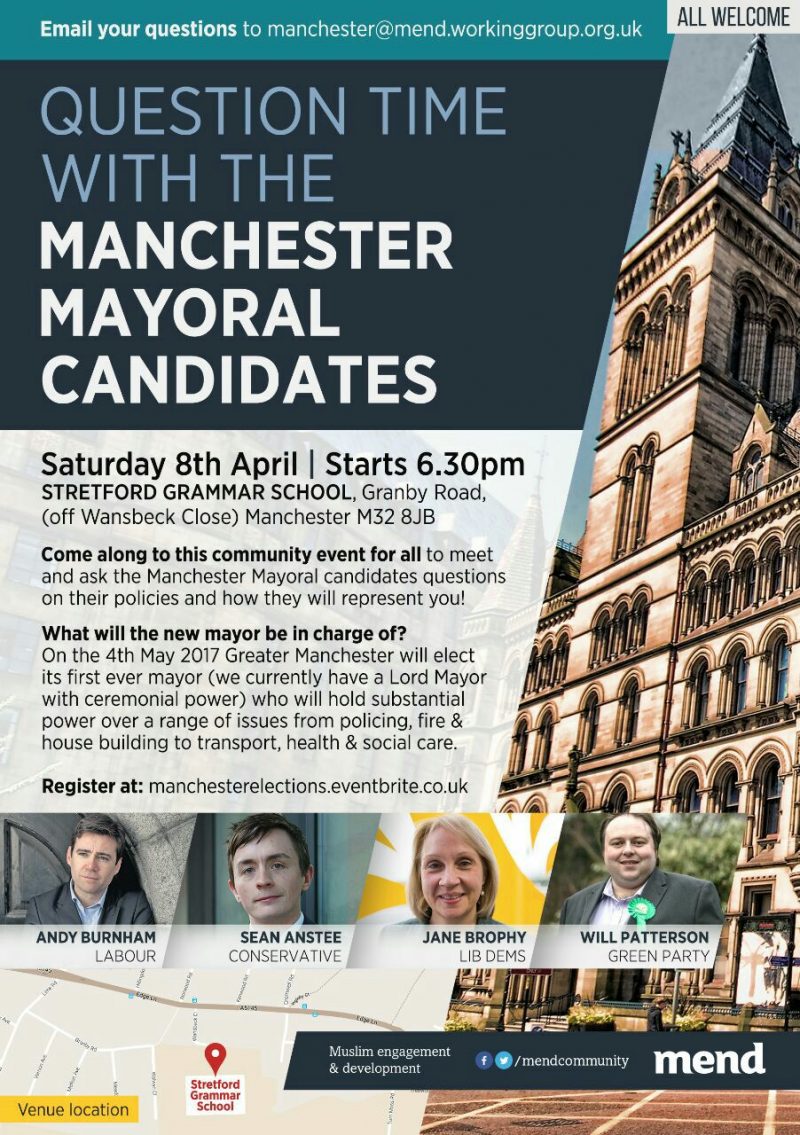 Come along to this community event for all to meet and ask the Manchester Mayoral candidates questions on their policies and how they will represent you!
What will the new mayor be in charge of? 
On the 4th May 2017 Greater Manchester will elect its first ever mayor (we currently have a Lord Mayor with ceremonial power) who will hold substantial power over a range of issues from policing, fire and house building to transport, health and social care.
Email your questions to manchester@mend.workinggroup.org.uk