Islamophobia Awareness Month Exhibition
Date: 07 Nov 2017
Time: 9:00am - 4:00pm
Venue: Y Plas, Cardiff University Student Union, Park Place
Cardiff, CF10 3QN United Kingdom
About this event: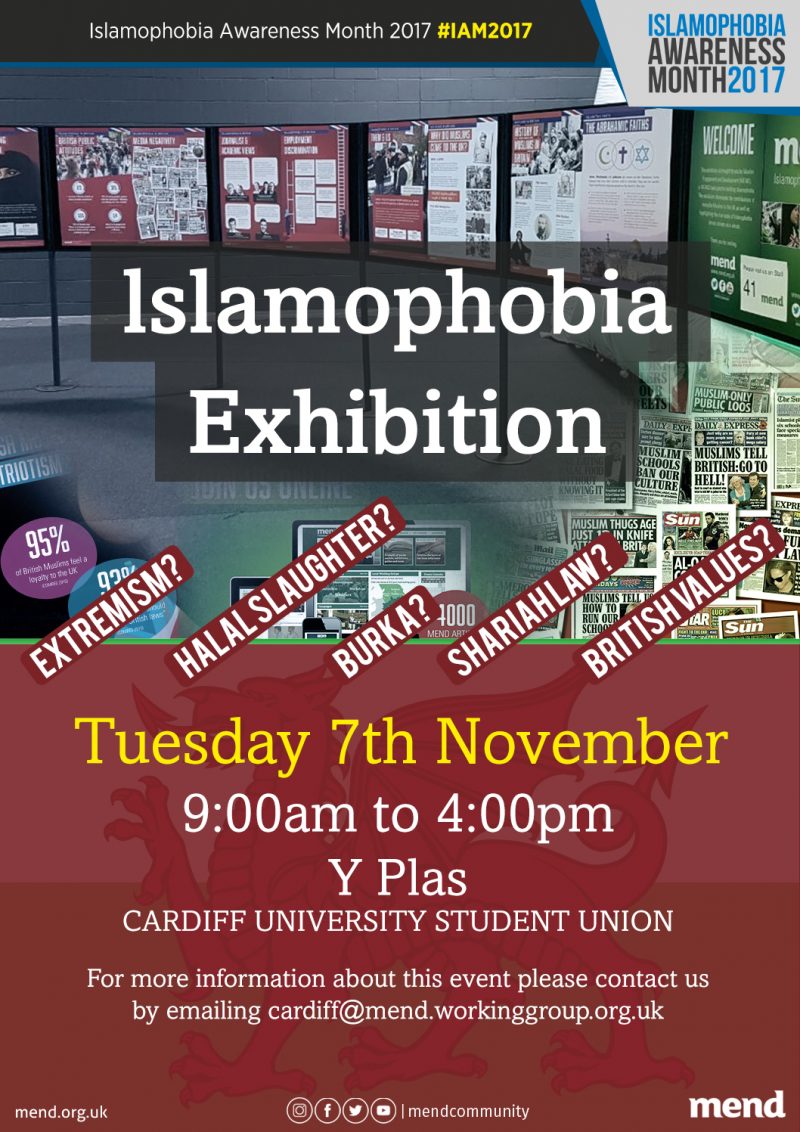 Cardiff MEND is bringing IAM 2017 to Cardiff Uni with this informative and educational exhibition!
Come along and learn more about Islam, Muslims in the UK, and the causes of the recent rise in Islamophobia.
More importantly, find out what you can do to help us in our efforts to stop the hate.