Islamophobia: Causes & Cures – Newport
Date: 12 Aug 2017
Time: 2:00pm - 3:30pm
Venue: Community House, Community House Eton Road
Newport, Wales NP19 0BL United Kingdom
About this event: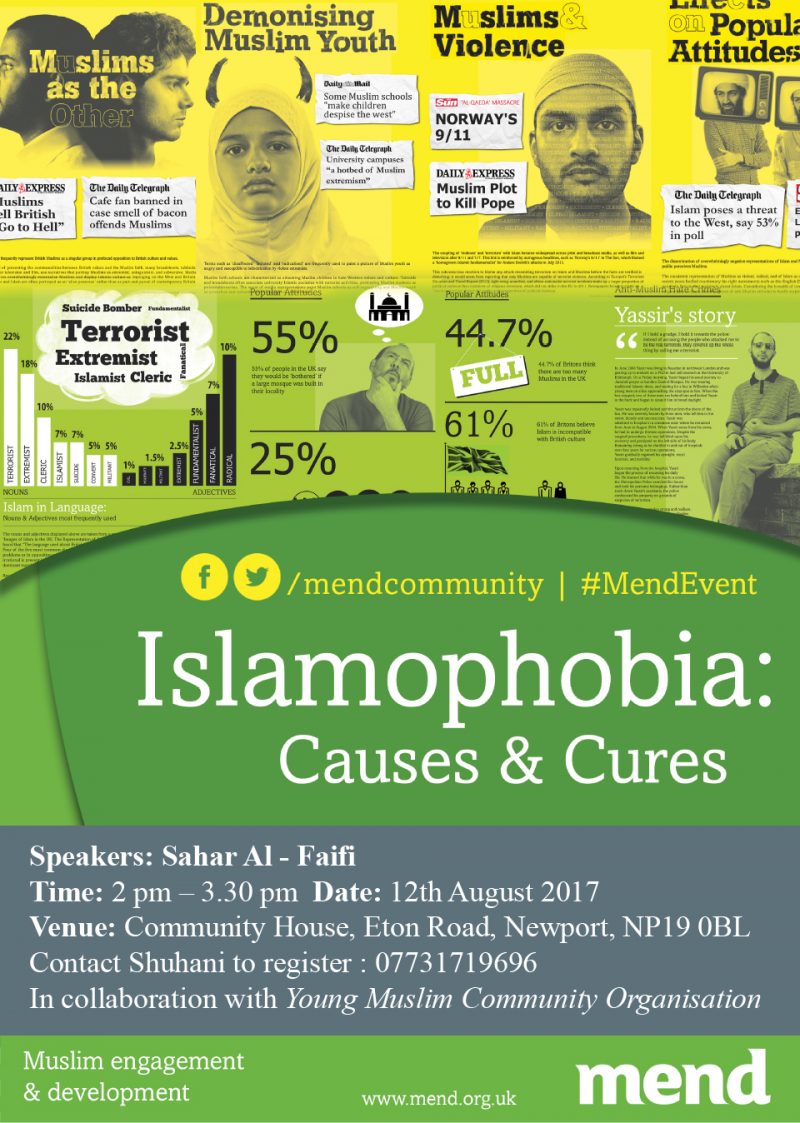 MEND is coming to Newport on 12th August 2017 to help raise awareness and to look at cures in tackling the rising tide of Islamophobia.
Find out ways you can be working together with us and tackling Islamophobia, such as the bias media and many other encounters we have on a daily basis.
Please do come along and see what we stand for and how we can empower YOU and, YOUR community.
WE must stand strong and stand united.
YOU will find that our aims and objectives is to help YOU and YOUR community with issues that most people are shouting about whilst not knowing what to do.
Speaker: Sahar Al – Faifi (Wales and West Regional Manager for MEND)
Venue: Community House, Eton Road, Newport NP19 0BL
Time: 2pm – 3.30pm.
Free Event – Everyone Welcome.
Registration Required – Contact Shuhani on 07731719696 to Register.

Related Events