Islamophobia Causes and Cures: Parents Workshop
Date: 19 Nov 2017
Time: 9:30am - 10:30am
Venue: Fatimah Elizabeth Cates Academy, Frederick Bremer school, Siddeley Road E 17 4EY
About this event: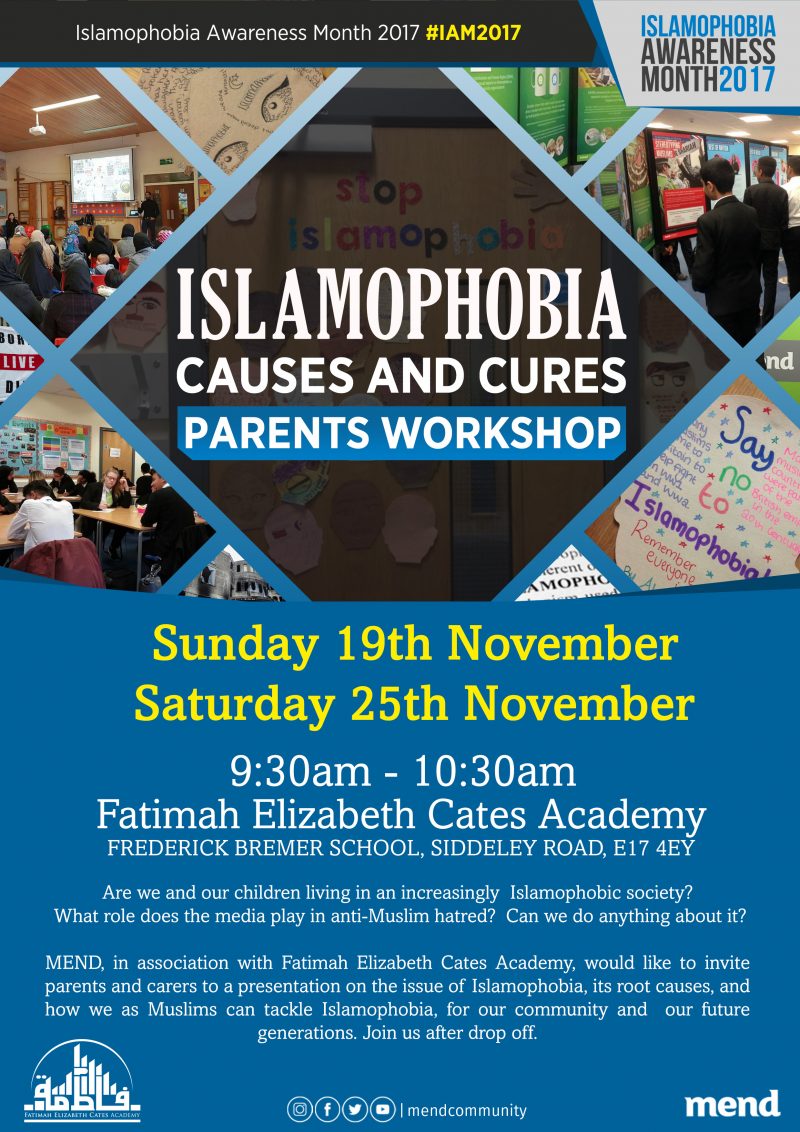 Are we and our children living in an increasingly  Islamophobic society?
What role does the media play in anti-Muslim hatred?  Can we do anything about it?
MEND, in association with FEC, would like to invite parents and carers to a presentation on the issue of Islamophobia, its root causes, and how we as Muslims can tackle Islamophobia, for our future generations.
Join us after drop off.