'Lets get reporting – Islamophobia'
Date: 18 Nov 2017
Time: 2:00pm - 5:00pm
Venue: Bolton Council Of Mosques,, 1 Vicarage St
Bolton , BL3 5LE
Price: Free
About this event: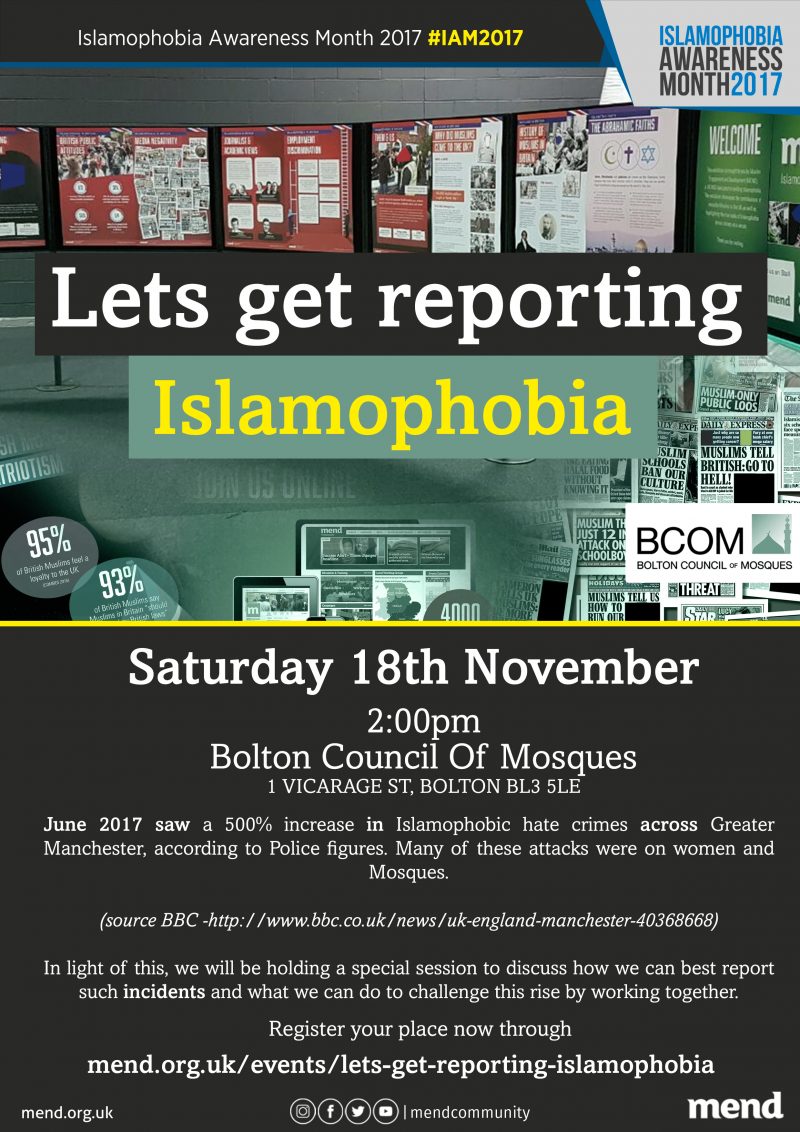 June 2017 saw a 500% increase in Islamophobic hate crimes across Greater Manchester, according to Police figures. Many of these attacks were on women and Mosques.
(source BBC -http://www.bbc.co.uk/news/uk-england-manchester-40368668)
In light of this, we will be holding a special session to discuss how we can best report such incidents and what we can do to challenge this rise by working together.
Register your place now below!