Lets talk! Islamophobia | Sisters Afternoon Tea
Date: 18 Feb 2018
Time: 3:00pm - 6:00pm
Venue: 28 George Street, Lower Tower St
Birmingham , B12 9RG
Price: Free
About this event: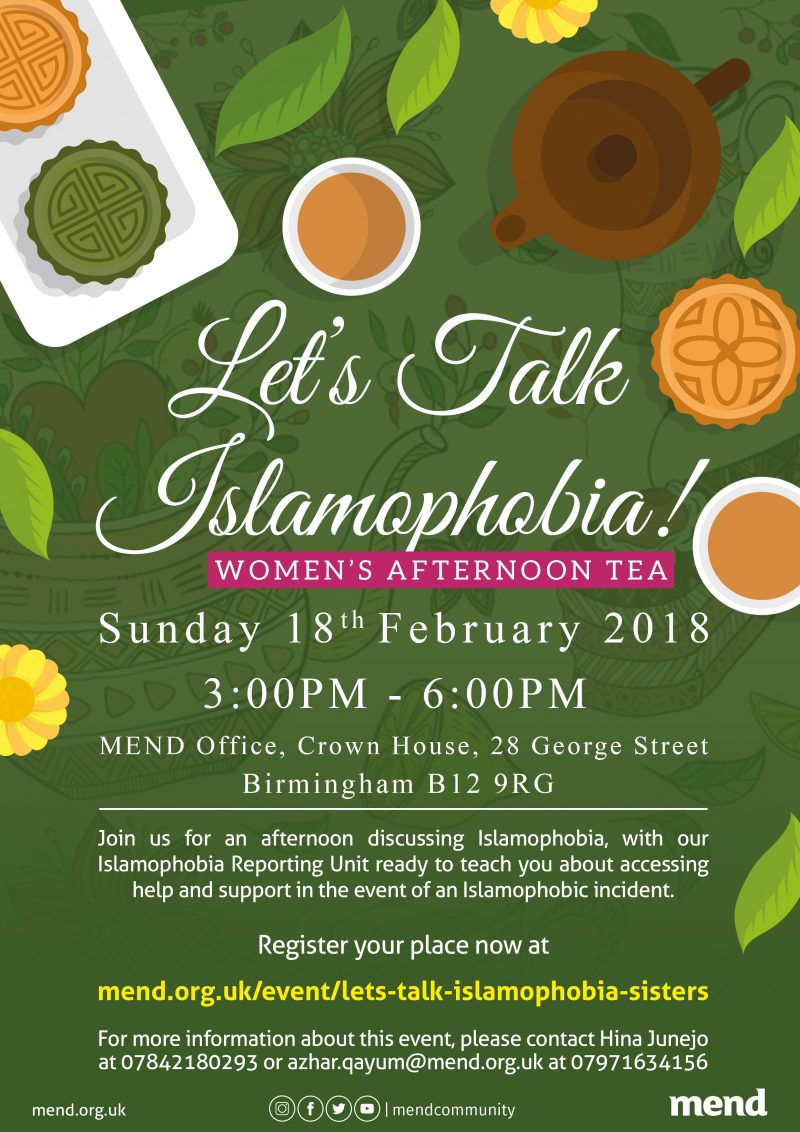 MEND: Muslim engagement and development would like to invite you to:
Let's talk Islamophobia! sisters afternoon tea
Join us for an afternoon on Islamophobia Awareness & Reporting
The Islamophobia reporting Unit will be there to teach you about accessing help, in the event of an Islamophobic incident.
Food and refreshments will be served.
SISTERS ONLY EVENT (Entry Free)
Register your place now below or for any further enquiries contact Azhar Qayyum on 07971 634 156 or azhar.qayum@mend.org.uk, Hina Junejo on 07842180293
Onsite Parking is available.