Media Masterclass – Leicester
Date: 28 Jan 2018
Time: 1:30pm - 5:30pm
Venue: University of Leicester, ROOM CW 409 GND SR409 Charles Wilson Building Glarendon
Leicester, United Kingdom
Price: Free
About this event: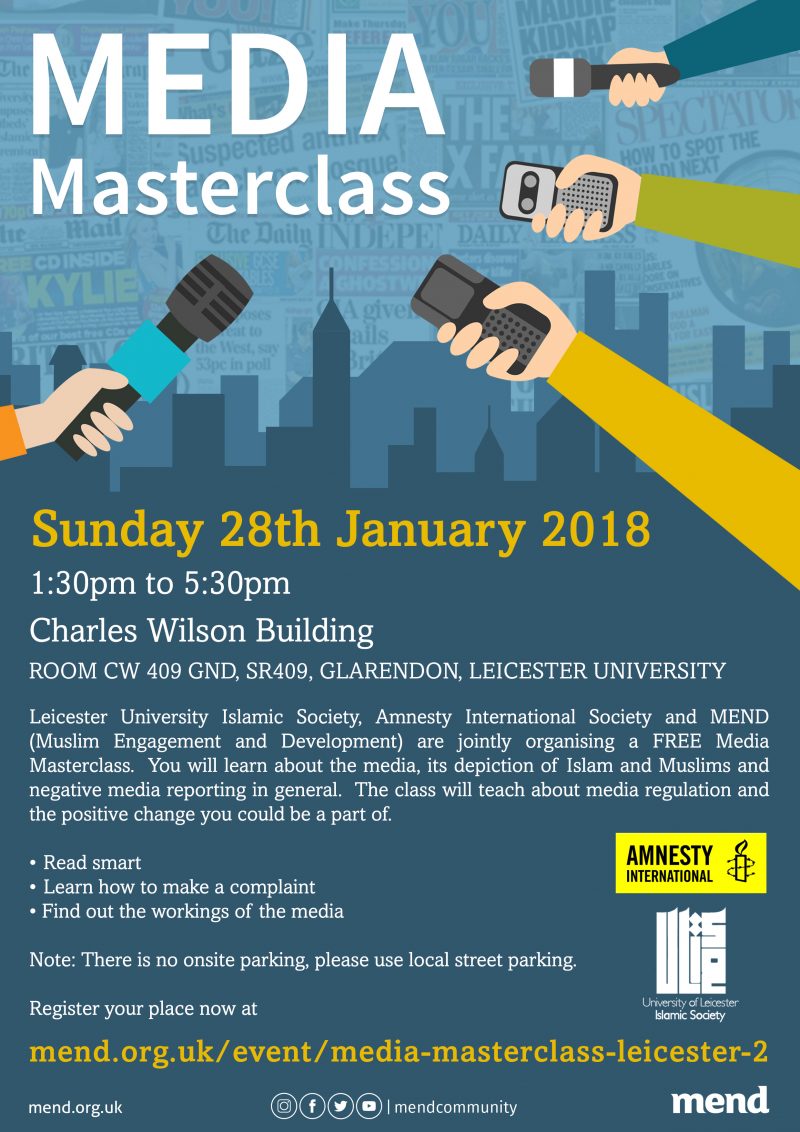 Leicester University Islamic Society, Amnesty International Society and MEND (Muslim Engagement and Development) are jointly organising a FREE media masterclass.  You will learn about the media, its depiction of Islam and Muslims and negative media reporting in general.  The class will teach about media regulation and the positive change you could be a part of.
Read smart
Learn how to make a complaint
Find out the workings of the media
Note: There is no onsite parking, please use local street parking.

Related Events