Questions? Ask a Muslim! (Barry Edition)
Date: 14 Nov 2017
Time: 7:00pm - 9:00pm
Venue: Castleland Community Centre, Belvedere Crescent
Barry, CF63 4JZ United Kingdom
About this event: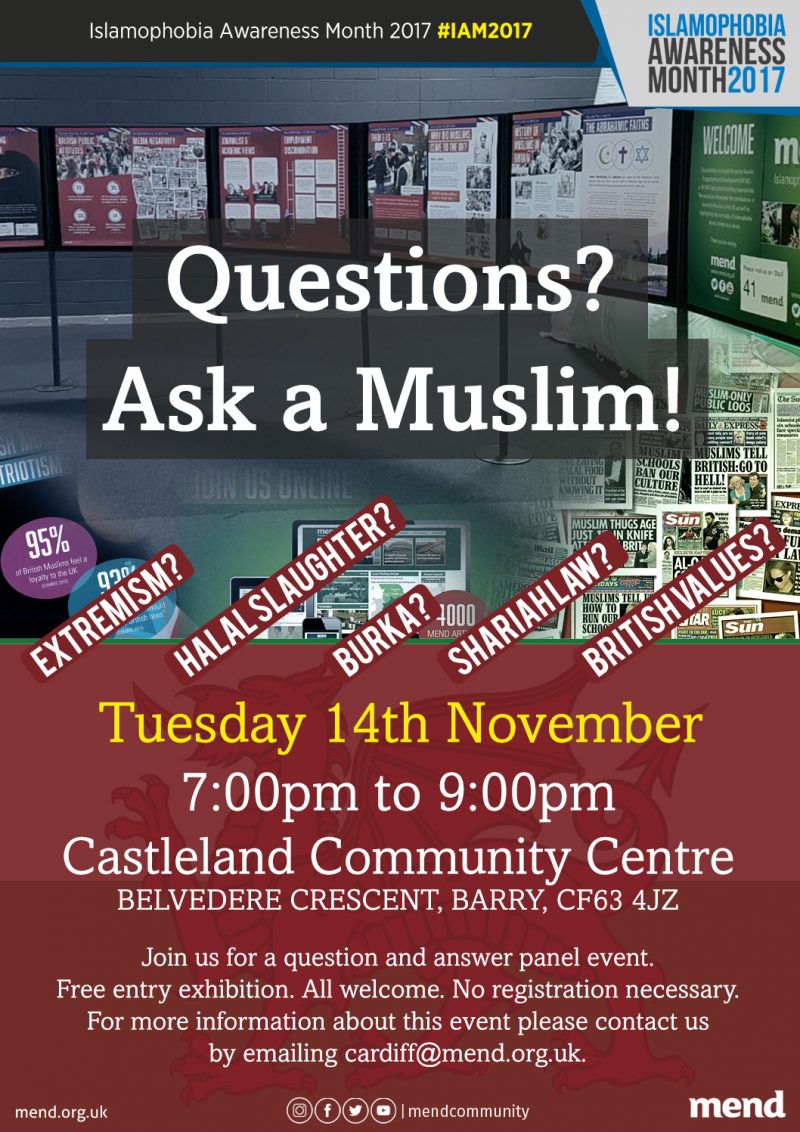 Why do Muslims pray?  How come they make their women cover up?  Do they really want Shariah law in Wales?  And what even IS Shariah law?
Come along to our Q&A event in Barry to ask all the questions you can think of, all answered by real live Welsh Muslims!
No question is off limits!  Tea, coffee, and refreshments available.