PRESS RELEASE: Bereaved mothers speak out over press intrusion and harassment as new cases of press abuse are detailed in Hacked Off report "Thrown to the Wolves"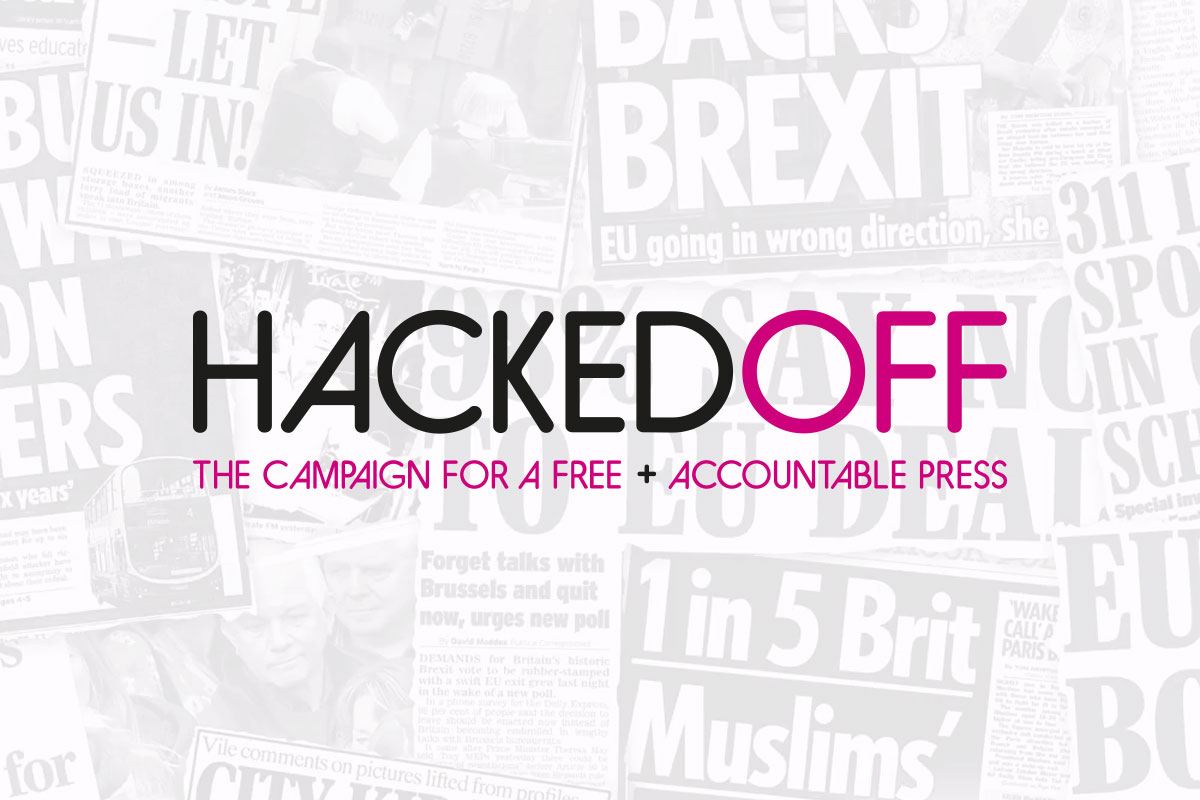 Categories: Latest News
Thursday September 13 2018
A new Hacked Off report is published today to mark the fourth anniversary of the sham press regulator IPSO. It details a number of recent cases of press abuse, demonstrating that nothing has changed since IPSO was set up.
The report includes two quotes from recently bereaved women, Figen Murray and Heather Teale.  Figen's son Martyn Hett died in the Manchester bomb attack last year.  Heather's daughter Bethany Walker died in January 2018.  The words of Heather and Figen follow below and are published in the report which can be read here: https://hackinginquiry.org/thrown-to-the-wolves/
Upon release of the publication, Hacked Off Chairman Hugh Tomlinson QC said,
"Former Prime Minister David Cameron described the experience of press abuse, as suffered by ordinary people, as being "thrown to the wolves".  This report details a number of cases which demonstrate that six years since the Leveson Report was published, innocent members of the public are still being thrown to the wolves.
"Thrown to the Wolves" is published to mark the fourth anniversary of the failed press complaints handler the PCC's rebranding as "IPSO".  It exposes the industry's claims to have established effective press regulation as a self-serving myth. Many of these appalling cases of press misconduct and abuse occurred over the last 12 months.  Nothing has changed since the Leveson Report.
The words in the publication of the bereaved mothers Heather Teale and Figen Murray, who were cruelly mistreated by reporters in the midst of their grief, speak for themselves.  No-one should have to endure what they have been put through by the press.
The message to Parliament is clear: the abuse of ordinary people at the hands of wealthy and powerful newspapers continues, and the number of victims is growing.  It is essential that the Leveson reforms are properly implemented, and that we proceed with Part Two of the Inquiry."
Heather Teale, Bethany Walker's mother, described for the report the intense press harassment that she, her family, and Bethany's friends suffered in the days after her death:
"Shortly after Bethany died, the local free paper contacted the school to run a tribute. The school asked permission and I said yes. I realised that it's local news and I thought a tribute sounded lovely. But as soon as it went to press, every reporter in the UK jumped on it. I got calls all day until 10pm, reporters constantly ringing up to ask if I would give an interview – how did it feel in intensive care with her, how was it in the ambulance, and other intimate questions. They knew she had just died and I lost a daughter. What did they expect me to say?
"At the time, my mother and my son Danny were also home. We all also had flu, like Bethany. My mother is an older person and Danny is a teenager. We were all very sick but we carried on because we had to. All the hounding and harassment could have tipped me over the edge at any moment. Danny was absolutely devastated by it.
"I couldn't understand why they kept ringing us. I asked one reporter: "Why are you doing this? I'm grieving." He actually said: "That's exactly why – we are doing this because grief sells newspapers."
"Then they came into the community. They asked around everywhere. I received distressing messages from my daughter's school friends who were getting messages on Messenger asking for interviews and they felt really hounded. Hounding teenagers was something I really had an issue with – the Highlands have a high suicide rate among young people. They were on to the school as well. Desperate for comments and seeking funeral dates. I was asked for the date of the funeral too, and that obviously made me worried. With our MSP [Member of the Scottish Parliament], we organised for plain clothes police officers to be present at the crematorium in case there was any press. You should not have to do that. Not when you've just lost a daughter."
Figen Murray, mother of Manchester bomb attack victim Martyn Hett, described the conduct of some journalists after the disaster:
"On the day after the bomb my family were in the terrible position of knowing that Martyn was missing but having no confirmation of his death. I was at the stadium hoping to find out what had happened to him and my children were at home on their own. These two teenagers were harassed by journalists with phone calls and emails asking for comments, and repeatedly showing up on our doorstep, and it just didn't make any difference when they asked to be left alone.
"My youngest daughter heard of her brother's death for the first time from a journalist on our doorstep. You cannot unhear what you hear. She was a child. That was absolutely not fair: it was fiercely unethical and cruel."
Figen described how she was bullied into giving an interview afterwards:
"One journalist told me that they would be writing about Martyn, like it or not, so I should really say something while I have the chance or they would make something up anyway. At that point, less than two months after his death and still upset, I felt I had no choice but to sit down and be interviewed. No bereaved family should be bullied in this way."
PRESS ENQUIRIES AND INTERVIEWS: press@hackinginquiry.org or call Nathan Sparkes on 07554 665 940
MEND:

With British Muslims comprising less than 5% of the population, many people have never met a Muslim and even fewer have regular contact and strong relationships with Muslim neighbours. Meanwhile, in the fast-paced world we live in, the majority of people don't have time to fully research and evaluate every article they read. Therefore, the repetitive negative misrepresentation of a particular community by newspapers inevitably results in distorted understandings and leads to a variety of consequences, including, but not limited to:
Hate crime: The Home Affairs Select Committee has noted the link between negative media representation of minority communities and hate crime.
Discrimination: The promotion of stereotypes leads to public biases and discrimination in areas such as employment.
Marginalisation: Encouraging public fear against a scapegoated community often culminates in calls for restrictions, punitive laws, and the curtailment of the suspect community's civil liberties and freedoms.
Considering the impacts of fear-fuelled reporting, editors and journalists must be aware of their ethical responsibilities to report, explain, and inform the public accurately and responsibly, without inflaming and pandering to public panic and purposefully fuelling social tensions.